Estate of Terry L. Whitton, Absolute Real Estate Auction
September 29 @ 6:00 pm
CDT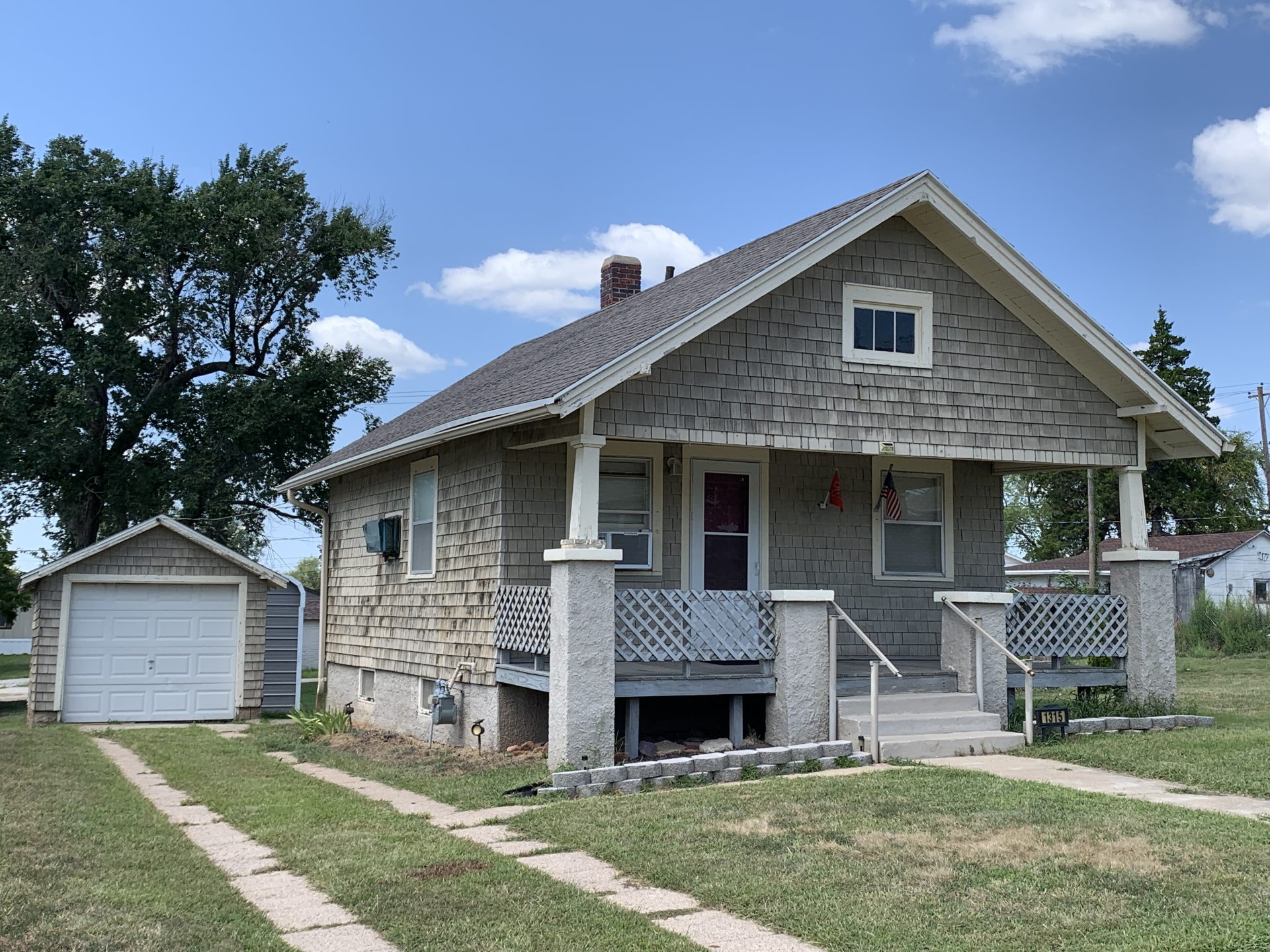 ABSOLUTE REAL ESTATE AUCTION 
FAIRBURY, NEBRASKA 
THURSDAY SEPTEMBER 29th, 2022 
STARTING PROMPTLY AT 6:00 PM 
Auction will be held at the property, 1315 A Street, Fairbury, Nebraska. 
Legal: Lot Five (5), Block One (1), Bailey and Christian`s Subdivision to the City of Fairbury, Jefferson County, Nebraska. 
Taxes: The 2021 real estate taxes are $59.22 and will be paid by the Seller. The 2022 real estate taxes and all future years' taxes shall be the responsibility of the Buyer. 
Title & Possession: Full possession and final settlement to occur within 30 days from the date of sale, on or before, October 28th, 2022. 
Terms: A non-refundable earnest deposit of 20% will be required from the successful bidder the day of the auction. The balance shall be due on or before October 28th, 2022. Title insurance shall be used, and the cost of the owner's policy shall be shared equally between the buyer and the seller, as well as closing of this transaction. The property is being sold "AS-IS" condition with no warranties either expressed or implied by the seller or the sellers' agents. All announcements made the day of the auction take precedence over printed material. 
General Information: This property consists of a cozy 480 square foot home with one bedroom and bathroom and two single stall detached garages. The home was previously remodeled and now has finished oak flooring throughout the living and dining area, updated kitchen, as well as new electrical and insulation throughout the home. This home also has an unfinished full basement that is great for storage.  
Open House: We will be holding an open house on Monday September 19th, 2022, from 5:00 to 6:00 PM for anyone wanting to view the property prior to the live auction. 
Seller: Estate of Terry L. Whitton
Sandra Jarchow, Personal Representative 
TAXES: $59.22
LOT SIZE:. 47.50 x 150.00 Feet
DATE BUILT: 1920
# BEDROOMS: 1
# BATHROOMS: 1
WATER: City
SEWER: City
HEAT/AIR: Window Air & Gas Heat
BASEMENT: Unfinished Full
GARAGE: Two Detached Single Car
DECK: Yes
PORCH: Covered Front Porch